Impact Testing Capacity - Capacity 21 j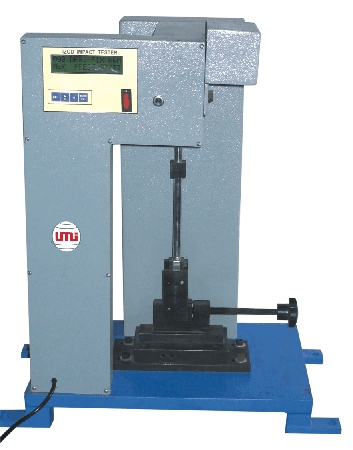 UMI-IT 21
The resistance to breakage by flexural shock of plastic and electrical insulating materials as indicated by the energy extracted from standardized pendulum type hammers mounted on standardized machines in breaking standard specimens with one pendulum swing. The energy absorbed per unit of specimen width is reported in joules.
Specification
Fully digital display (LCD) of angle and energy in joules. Range change by selector switch.
Interchangeability of impact hammers are very easy.
Max Available energy - 21.68 Joules.
Range - 0-2.71 J 0-5.48 J
0-10.84 J 0-21.68 J
Same machine is suitable for Charpy Impact Test.